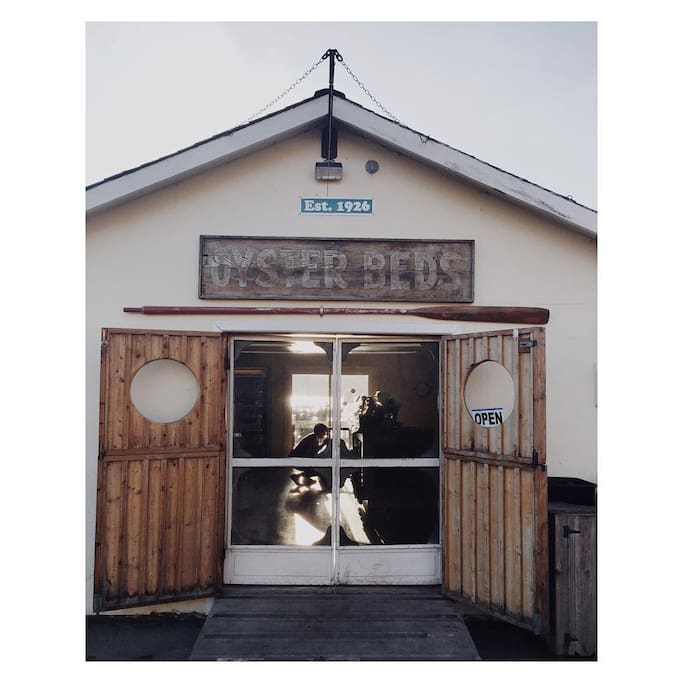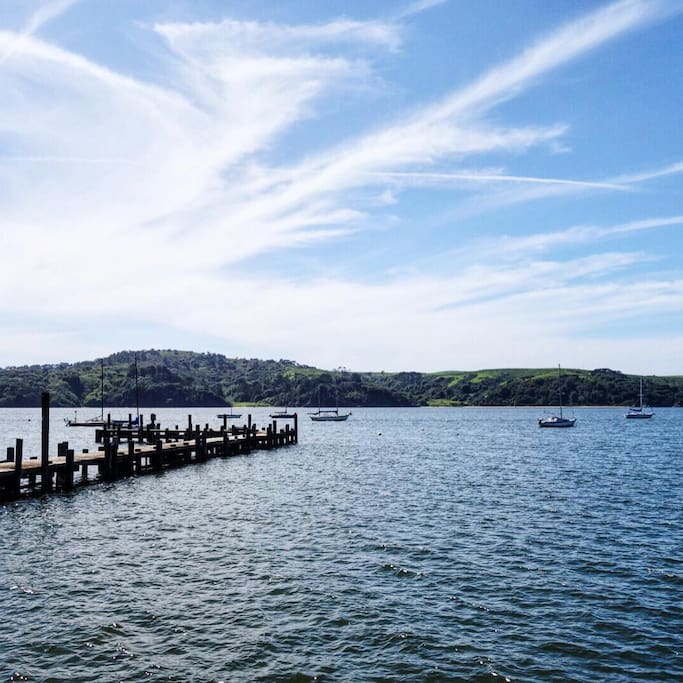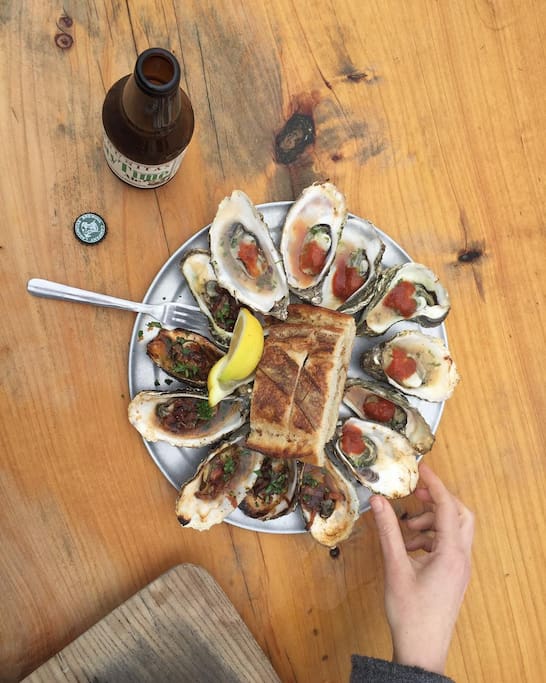 32 lokale anbefaler
·
Anslået pris 2 ud af 4
Derfor anbefaler lokale den
This is owned by a guy named Shannon Gregory, who is originally from Australia. He and I worked together at Hog Island, and his dad is owner of the Tomales Bay Oyster Company. He's got a smoker and a barbecue grill. You can sit outside and smell the salt in the air. You can't get any closer to the water unless you jump in. My son Matisse is a shucker here (the oyster community is small. . .). The key element for someone who is serious about oysters in their restaurant is that they must have a dedicated shucker. I like to see a lot of product moving in and out, because then it implies it's fresh.
Status for åbningstider

Closed · Opens Monday 10:00 AM
| | |
| --- | --- |
| Reservationer | Nej |
| Kreditkort | Ja |
| Udendørs siddepladser | Ja |
| Menuer | Brunch, Frokost |
| Drikkevarer | Beer, Wine |
| Spisesteder | No Delivery |
Acclaimed historic oyster bar housed in a low waterfront building on Tomales Bay.
It is the thing to do for lunch. Walking distance from Shorehouse. Bring your own wine or pick some up there - sit on the outdoor bar facing the wild breeze of Tomales Bay and enjoy oysters, seafood, and sandwiches from their smoker. Review from patron, "...I'm going to fantasize about eating here…